Natural beauty and warmth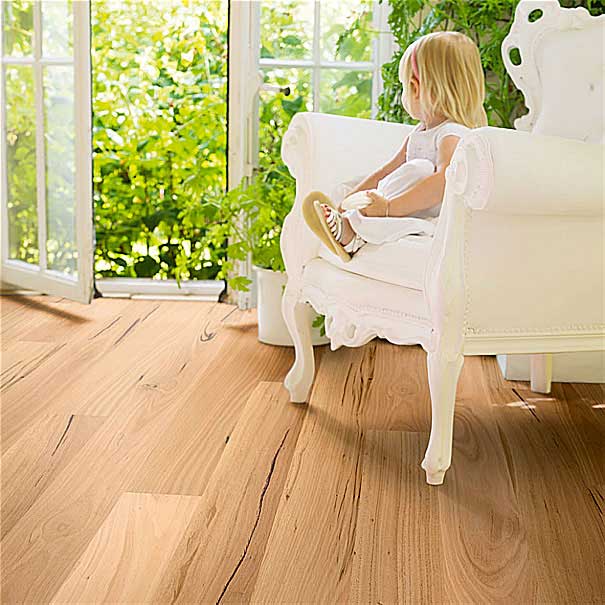 Hardwood Timber
Hardwood timber flooring not only adds value to your home, but adds character and warmth to your environment Hardwood Floors are solid timber all the way through. Similar to other timber products, hardwood floors are bought in an unsealed, untreated "raw" condition. They are then installed via secret nail or direct stick method (depending on the subfloor). Hardwood floors can last for generations with the correct care and maintenance. Due to their durable nature, hardwood floors can be easily sanded and treated if they are looking worn and tired.
Benefits
Adds value to your home
Resand and seal in either gloss or satin finish
Tough, strong and durable
Can choose from a variety of species
Three grades of timber to choose from
Select Standard and High feature grade
Easy to keep clean
Species
Tasmanian Oak, Blackbutt, Spotted Gum, Vic Ash Australian Chestnut, Wormy Chestnut, Brushbox, Sydney BlueGum
With the increase in popularity of hard flooring, you will still need the warmth of wool. Our range of elegant, contemporary, traditional and fun rugs will suit every environment. Available in a range of sizes, colours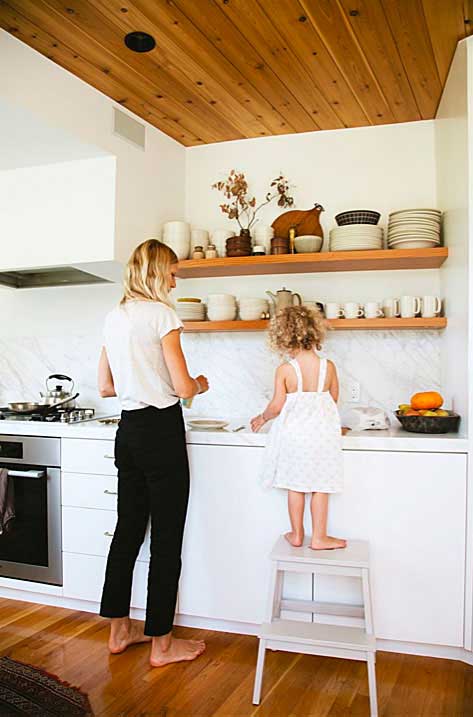 Timber Floating Floors
Engineered to combine the style of natural hardwood with convenient installation. Consisting of a real timber engineered over specially selected layers of other timber fibres, engineered floating floor boards are a much cheaper alternative to hardwood floors. However, you may need to replace floating floor boards on a more regular basis than solid hardwood.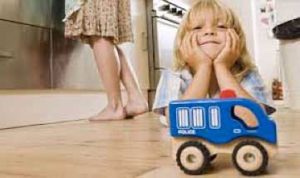 In terms of installation, floating floor boards do just that: they float! They do not need to be nailed down or glued to a subfloor, relying on precise connections and the overall weight of the floor to remain in place. This means that floating floor boards can be installed on any flat service. Also, because they come in a finished state, there is no wait time after the floors are installed – you can be dancing in the kitchen in no time!
Benefits
Cost effective option
Don't have to move out due whilst installation
No smells as it's a prefinished product
Can sometimes scratch more easily than a hardwood timber floor
Can only re-sand a limited amount of times
Bamboo
Bamboo is one of the fastest growing trees in the world, and can be harvested for bamboo flooring every 5-7 years, making it much more sustainable than timber.
Representing a stylish modern green alternative to Australian hardwoods, Strand Woven bamboo flooring has many advantages over other flooring solutions. It looks amazing, is easy to care for, environmentally friendly and sustainable, insect resistant, moisture resistant, dimensionally stable, durable and affordable. Bamboo has a much higher Janka (hardness) rating compared to timber.
Bamboo floors manufactured using the strand woven manufacturing process are very dense, strong and durable. It is dent and strain resistant and can be used in homes with active pets and kids, and also in commercial installations with heavy foot traffic.
We stock and excellent collection of bamboo from a variety of manufactures. Pop into our showroom to lean more about this amazing product.
Laminate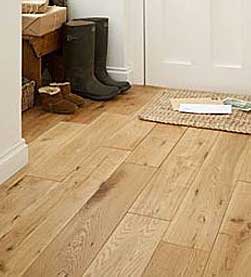 Laminate flooring is an excellent alternative to those who love the look of wood floors, but want to save money. Unlike hardwood, marble or carpet, laminate flooring does not fade in the sunlight and is resistant to stains, impacts and scratches. This is due to the incredibly durable melamine plastic wear layer manufactures use for the top surface of laminate floors. Our Oak laminate floating floors are an ever popular choice, and closely resemble the look of real Oak.
Pop into our showroom to learn about laminate flooring.